Video: BBN's Neo Tells Ozo That Vee Is Pregnant, Check Out What Ozo Said That Sparked Reactions On IG
Brother Naija Reality TV show has brought a lot of beautiful and amazing friendships/ relationships since its inception and the majority of them have seemed to have lasted and have led into marriage and friendship like brother and sister. One of those relationships is between Neo and Vee. These besties have come a long way from the biggie house, and their relationship has taken better shape over time, after all the series of breakups. However, they are officially dating now, and also plan to spend the rest of their lives together with each other. Another relationship is the awesome friendship between Neo and Ozo, these two have come a long too from the Big Brother Naija show and their friendship has been like '5 and 6'. They both like and enjoy each other company, they're also seen going to places together as best friends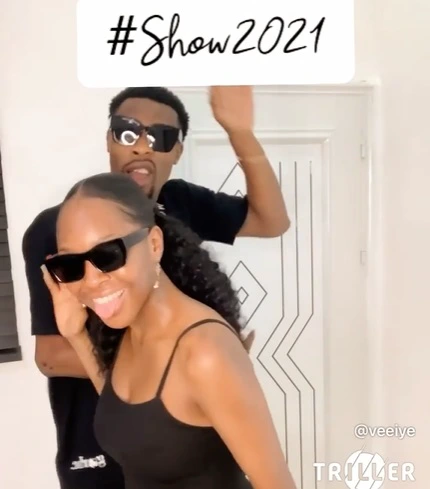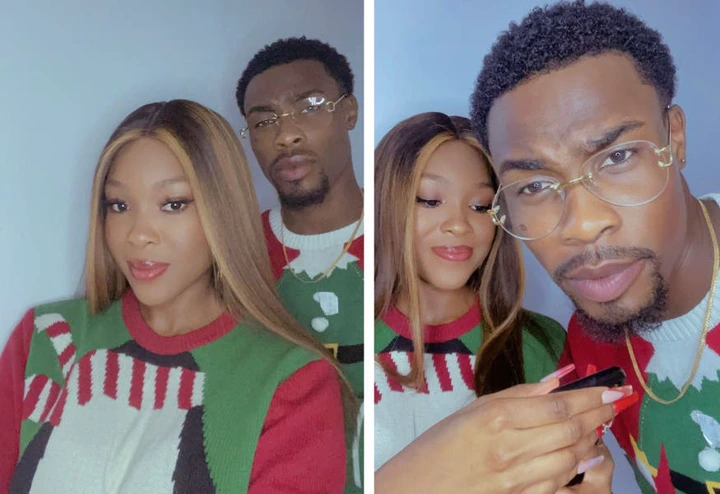 Neo seems to be in a studio, and he decided to put a call to Ozo and he said to him that Vee, has not been feeling well for some now. Ozo on the other hand, knows what that could mean, and he quickly asks if Vee is pregnant? Neo responded yes, waiting for his friend's reaction. Check out What Ozo said to his friend, that sparked reactions on Instagram. Like seriously, it was as next to none, so mature, it is enough reason for Neo to just marry Vee Immediately if he was having a second thought. Even when Neo said to him, that having a child right will change his life plan, Ozo still went on to tell him that, they can both handle it, and it is not something that will change his plan for life, rather it will improve him. Neo finally opens up to Ozo that it was just a prank.
After Neo was done pranking his friend, Ozo, and the response he gave him, made people react as they all say good stuff once again about him, check how they were chanting his name.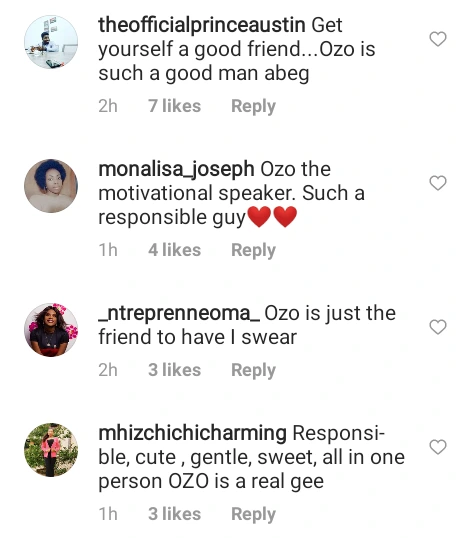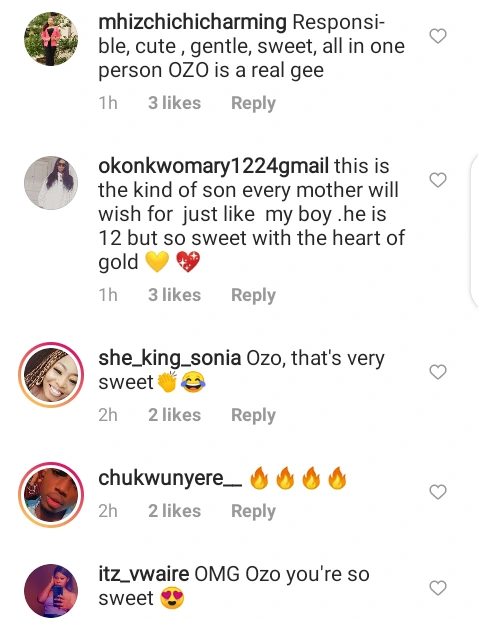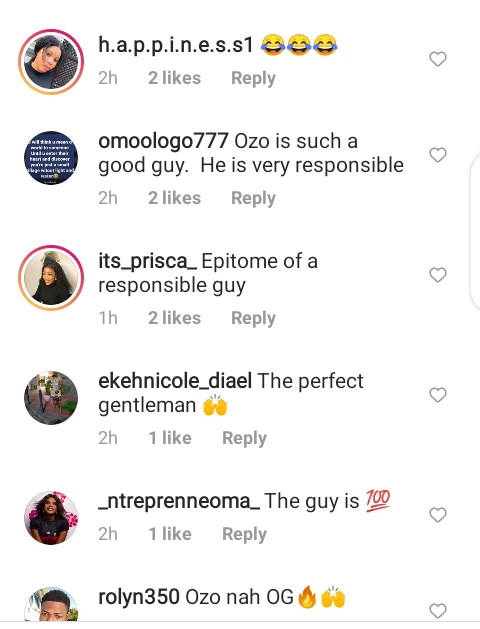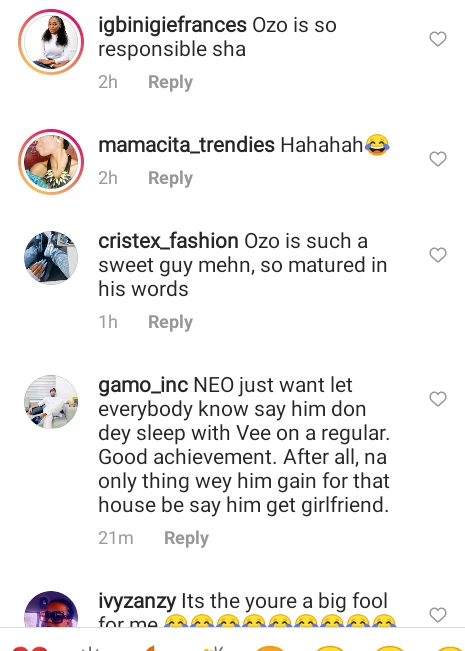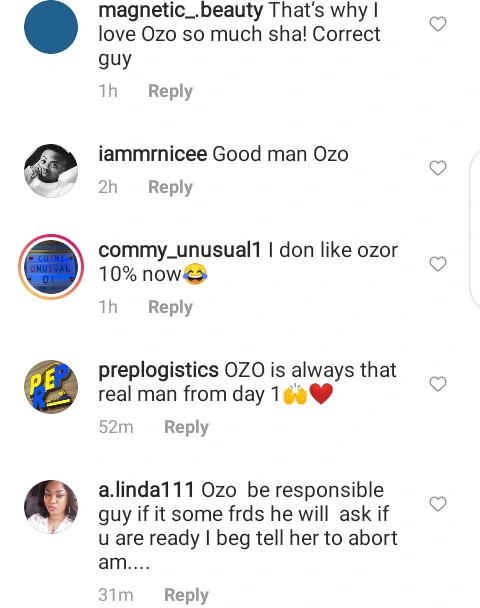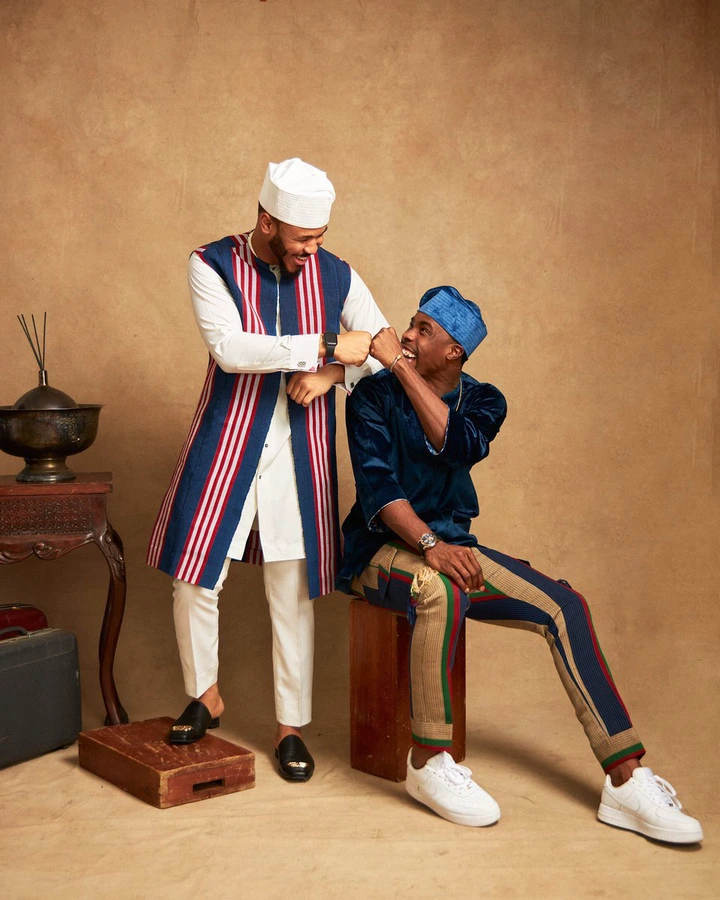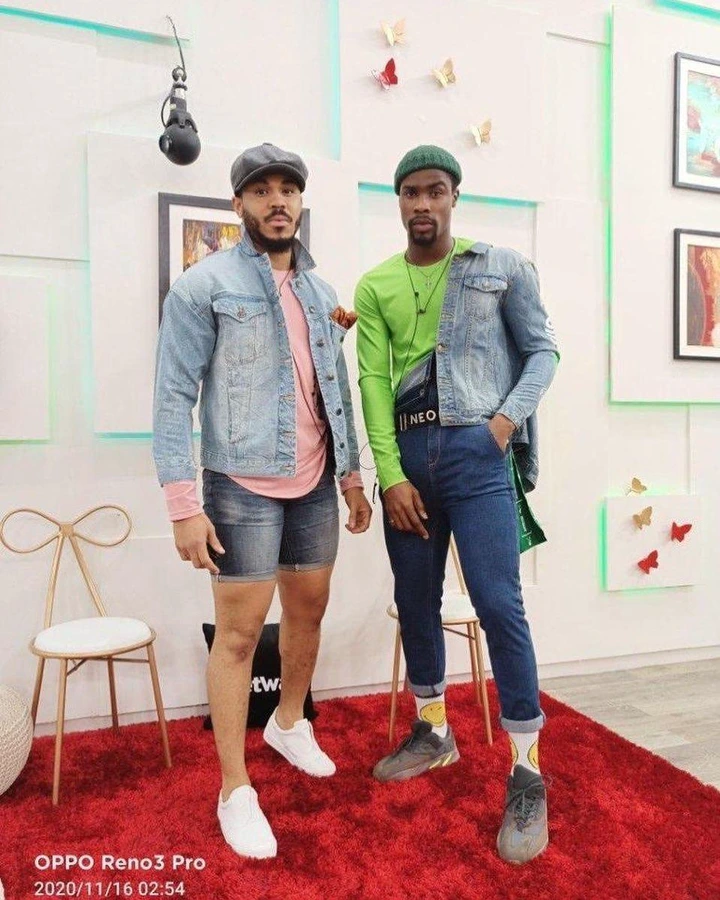 Guys, what can you say, do you think this all a prank, or some sort of reality been politely put as a prank? Let's hear your opinion below the comments section LIKE, SHARE, and FOLLOW for a more entertaining gist. Thanks for reading.
https://www.instagram.com/tv/CNRl6A7nn2V/?igshid=1iuhn5zlzd2i9
Photo Credit Instagram, thetattleroomng, 1stladyblog