Erica — Life Can Really be Hard Sometimes, Put Yourself in my Shoes, Reduce The Expectation
It is usually said that it is different strokes for different folks, and often times life is not as rosy for people, as we might consider them to be, everyone has his up, and down, so it is good to let go off some imaginary thoughts, and begin to consider the feelings of those that we might reason are larger than life.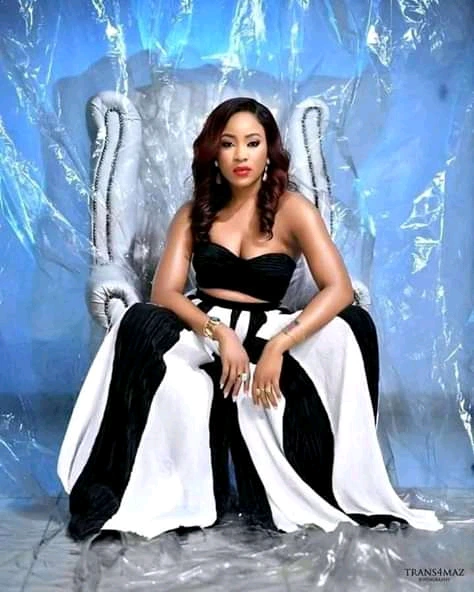 This is exactly the message Erica was trying to pass across to her fans, as she tweeted that, 'If you love me, put yourself in my shoes. Reduce the expectations, life can be really hard sometimes." which is as true as the proverb that states that the rich also cries, as problems never ceases to exist, as long as you are in this world.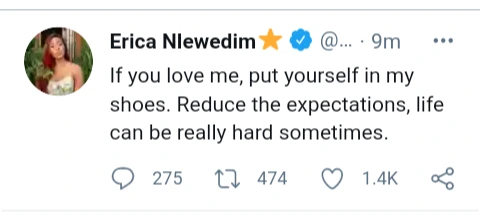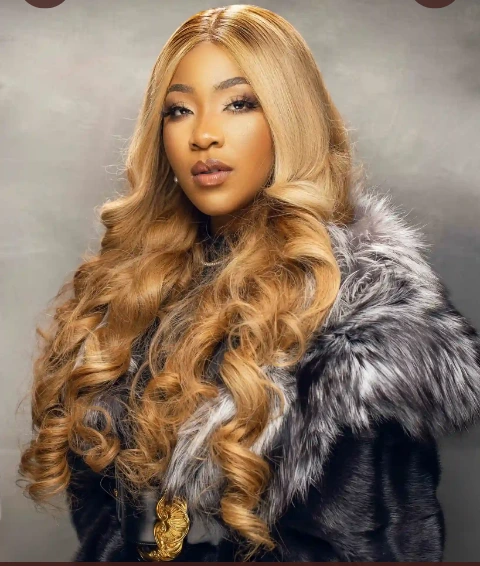 Many times we expect people to be perfect, while in reality it is an impossible preposition, everyone is just trying to portray their best selves, as no one want to be portrayed in a bad light, but that doesn't mean they don't have it hard also, like Erica had disclosed.